About RESmith Inc.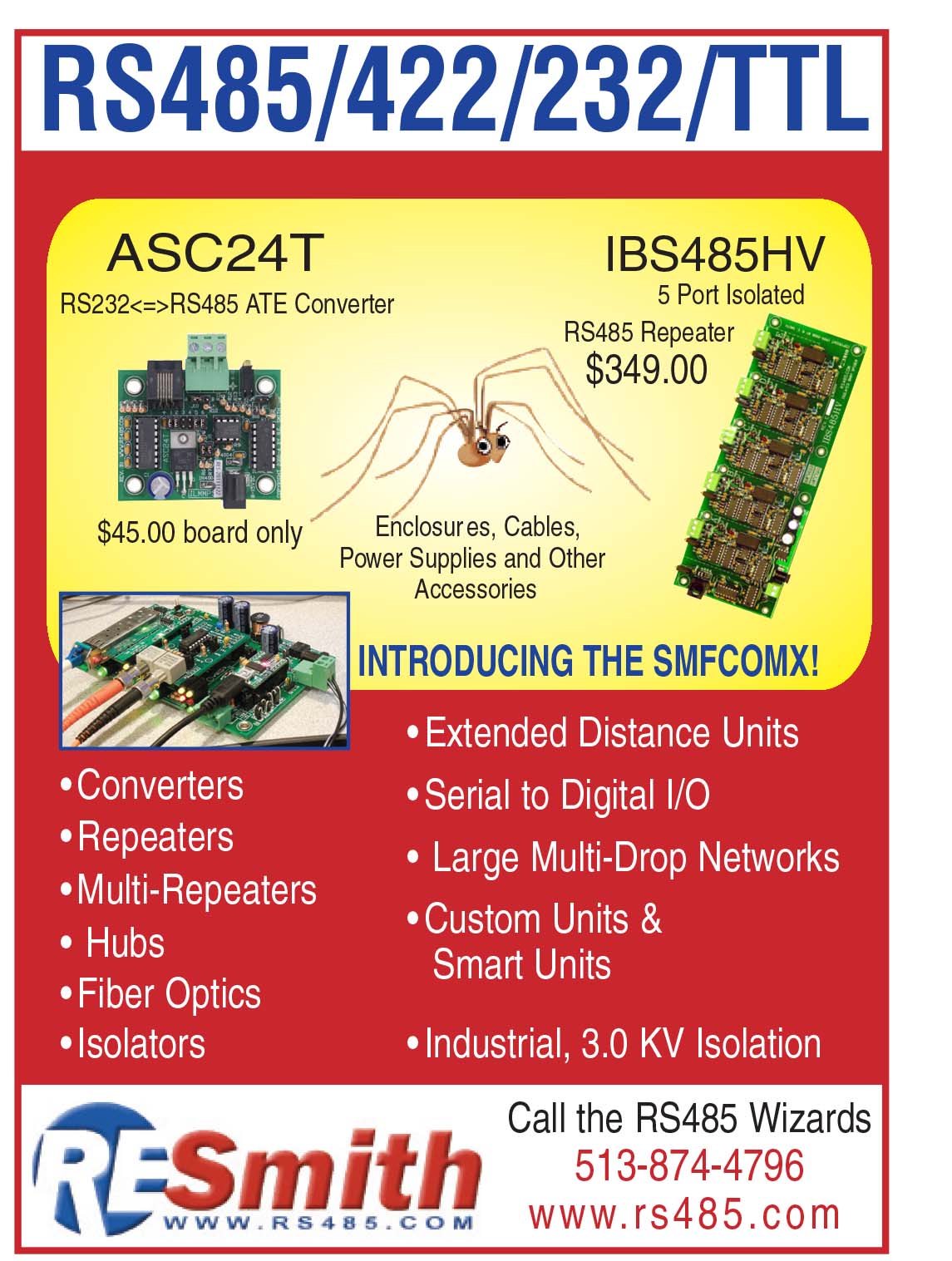 We engineer and manufacture a comprehensive line of isolated and non-isolated converters, repeaters, hubs, fiber optic based products, and I/O boards. All are designed, built, tested, and shipped from our facility in the Greater Cincinnati Ohio area. We ship small quantities, of most products, from stock the same day, and larger quantities in a few business days.
We listen to you. We are customer driven. All our products have evolved and improved due to feedback and suggestions from our world-wide customer base. Our products are being used at the South Pole, at the bottom of the sea, at the edge of space, and everywhere in between. Typical uses are very large networks, monitor and control of elevators, machinery, lighting, security, fire and alarm, access, cameras, military ground support, and much more. We provide free support, no-argument warranty repairs, and recommendations for your application. Challenge us with your communications problem. If your system keeps "blowing up", failing, or is unreliable, we have isolated, doubly isolated, noise resistant, cost effective, and proven solutions for difficult environments.
Popular Products:
"Let me spin a
very
large
RS485 network for you!"