Contact Us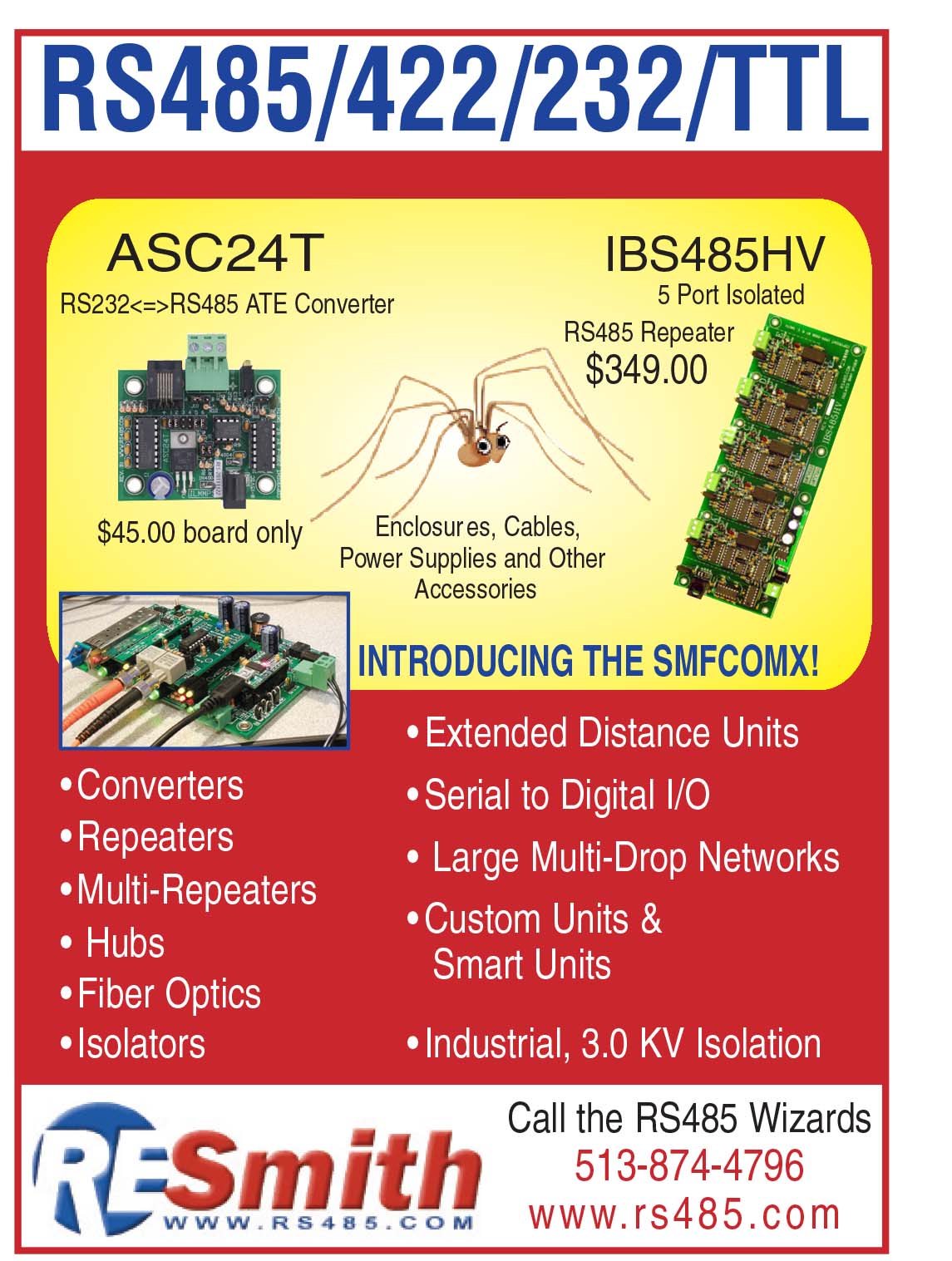 Due to the many variations in our product line we prefer to take all orders by phone. Feel free to call for information about any of our products.
We listen to you. We are customer driven. We design and manufacture our entire product line. All our products have evolved and improved due to feedback and suggestions from our world-wide customer base. We provide free technical assistance, no-argument warranty repairs, and free system design help for your application. Challenge us with your communications problem. If your system keeps "blowing up", failing, or is unreliable, we have isolated, doubly isolated, noise resistant, cost effective, and proven solutions for difficult environments.
Please give us a call: 513-874-4796
Popular Products:
"Let me spin a
very
large
RS485 network for you!"