Interesting Links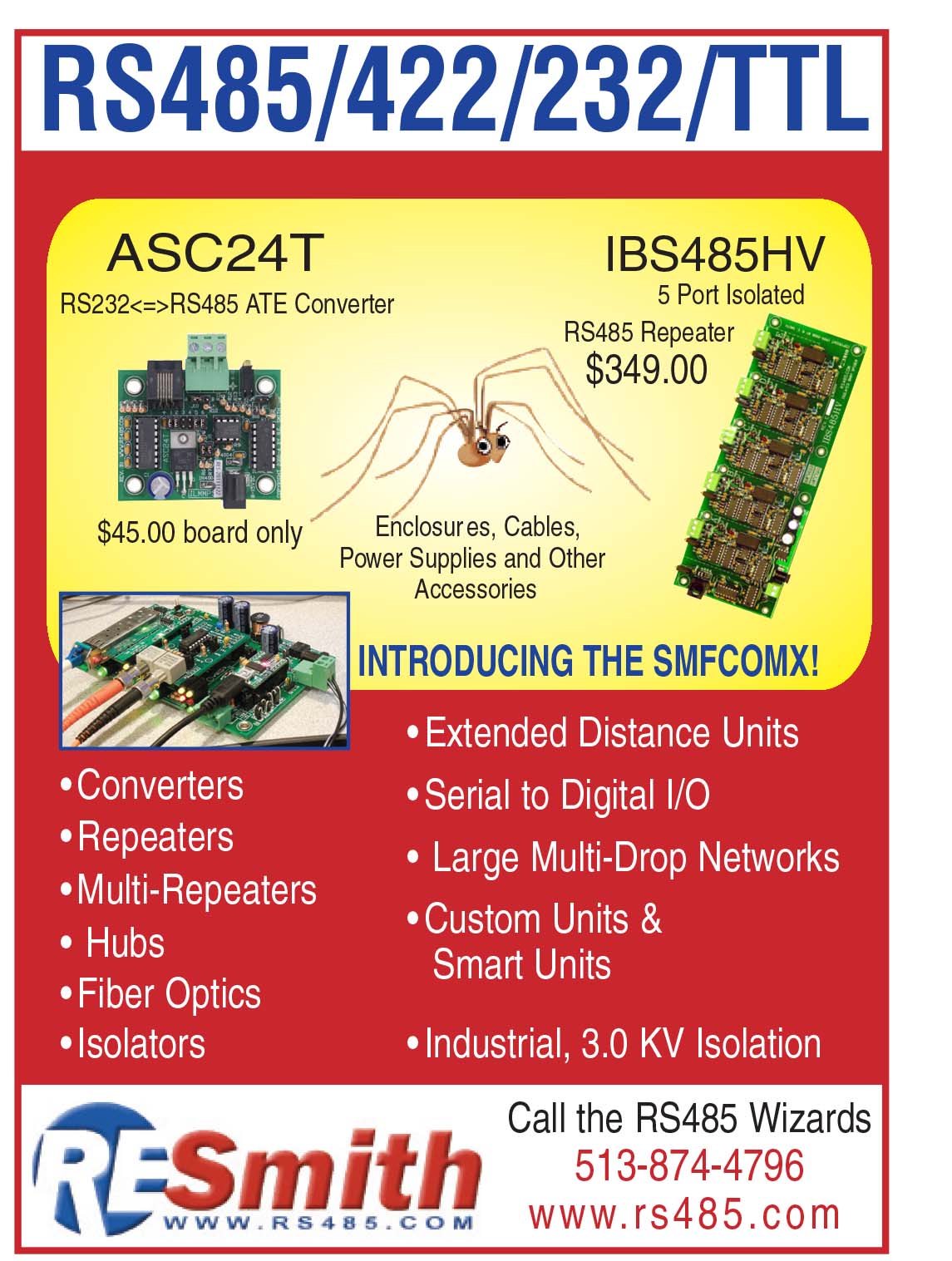 distributedmicro.com
Custom software and hardware solutions for your distributed microcontroller netwoking problems.
Multi-drop RS485, rRS422, RS232, 1-Wire, wireless, Fiber and Ethernet. Contact Paul Dayton.
e-mail: micronetworks@distributedmicro.com
National Semiconductor RS485 Application Notes.
Good general information concerning RS485 and other serial communications topics.

World Class Wire & Cable, Inc.
Please contact Ken Marszalkowski for all your wire and cable requirements.

Jan Axelson's Lakeview Research
Extensive information / links to RS485 and other communication standards. Plus, books on serial ports, parallel ports, microprocessors and circuit boards.

jdrichards.com
J.D.Richards is a provider of electronic products such as converters from RS485 to Parallax BASIC Stamp II.

Global Engineering
A good source for technical and standards documentation.

Document Center
Another good source for technical and standards documentation.
Capital Electric Wire & Cable Company, Inc.
Wire, cable and fiber optic cable and other accessories are also available.
National Semiconductor's application notes
Complete list of application notes and other documents.
DeLorean Car Show
Information on car shows for DeLorean owners, enthusiasts, or people that are interested about the car or its creator.
Popular Products:
"Let me spin a
very
large
RS485 network for you!"